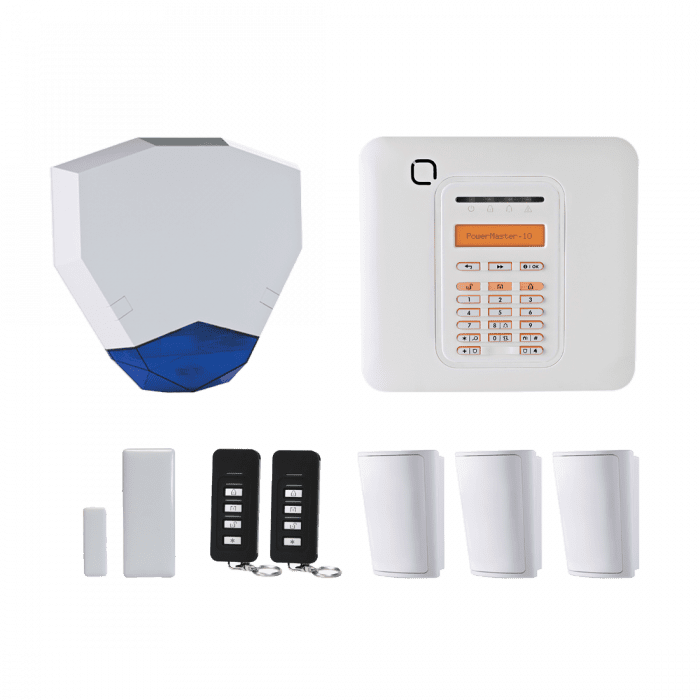 PowerMaster-10 Triple G2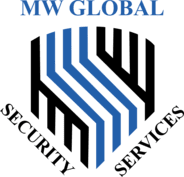 PowerMaster-10 Triple G2: Redefining Security with Unmatched Excellence
As certified installers of Visonic products, we take pride in bringing you the latest in cutting-edge wireless security technology, all backed by our commitment to your safety
Call MW Global Security on 0746 988 6958

PowerMaster-10 Triple G2 In today's rapidly changing world, ensures the safety and security of your home or business has never been more critical. That's why, at MW Global Security, we are thrilled to introduce you to the Visonic PowerMaster-10 Triple G2 – a security system that redefines excellence. As certified installers of Visonic products, we take pride in bringing you the latest in cutting-edge wireless security technology, all backed by our commitment to your safety.
An Unrivalled Affordability and Performance
The Visonic PowerMaster-10 Triple G2 isn't just about security; it's a remarkable blend of value and performance. In a world where security is paramount, it offers unmatched value without compromising on quality. At MW Global Security, we understand the significance of your security investment, and that's why we've chosen to offer the PowerMaster-10 Triple G2 – a cost-effective and high-performing system.
PowerMaster-10 Triple G2
Two-Way Communication for Unmatched Reliability
One of the standout features of the PowerMaster-10 Triple G2 is its robust two-way communication capability. This is a game-changer in the security industry. No more lost alarms, no unnecessary retransmissions – this advanced technology streamlines communication between devices, ensuring your security system operates with precision.
Seamless Integration with a Plethora of Devices
At MW Global Security, we understand that every security setup is unique. That's why we've ensured that the PowerMaster-10 Triple G2 seamlessly integrates with over 60 wireless devices, allowing you to customize your security setup. Whether you're monitoring up to 30 zones, integrating up to 8 keypads, 8 keyfobs, 4 sirens, or 4 repeaters, this system easily adapts to your specific needs.
Optional Modules for Enhanced Functionality
Elevate your security to the next level with options of 3G, GSM/GPRS, and IP modules. These modules expand the horizons of your security system, offering you the convenience of remote monitoring and control. At MW Global Security, we're all about delivering solutions that make your life safer and more convenient.
Energy Efficiency Extended Battery Life
In today's eco-conscious world, energy efficiency is paramount. The PowerMaster-10 Triple G2 is not just a security system; it's an energy-efficient solution. Its adaptive transmission power conserves energy and significantly extends battery life. This translates into fewer maintenance tasks and a security system that's always prepared to safeguard your premises.
PowerMaster 10 Harnessing the Power of PowerG Technology
The PowerMaster-10 Triple G2 is powered by PowerG technology, a wireless communication standard that sets the bar for security. With this system, you benefit from highly secured AES-128 encrypted wireless communication that surpasses industry standards. As a certified installer, MW Global Security ensures that your devices are meticulously configured to deliver the highest level of security.
A Multitude of Features and Unwavering Support
From remote configuration and diagnostics to seamless siren integration through Siren Net, the PowerMaster-10 Triple G2 is an all-encompassing security solution. It supports wired zone and PGM output, boasts a 12 or 24-hour backup battery, and offers multilingual options to cater to diverse user preferences. Plus, with remote software updates, your system stays current and efficient.
Choose MW Global Security for Unparalleled Security
In conclusion, the Visonic PowerMaster-10 Triple G2, installed by MW Global Security, represents the pinnacle of security and performance. It's an investment in the safety of your home or business. Choose a certified installer who understands the importance of reliable security. Choose MW Global Security, and experience security redefined.
PowerMaster-10 Triple G2 Wireless Security and Safety System
The PowerMaster-10 Triple G2 is a reliable alarm and safety security system that is perfect for home and small business needs.
Meet The PowerMaster Range
Checkout our reviews on Google
Professional Installer Benefits