About MW Global Security Services
Call 24/7 Operations at 0746 9886 958
About MW Global Security Services
About MW Global Security a leading security services company that is dedicated to safeguarding individuals, businesses, and the community against security threats and challenges. With a commitment to service excellence. MW Global Security has been at the forefront of the security industry, delivering exceptional protection services.
MW Global Security offers 24 hour Security services to its clients whether you require a single guard or a complete team of security professionals at a moments notice.
History and Founding
Established in 2013 by Malcolm Wilkinson a seasoned security expert. MW Global Security Services was born out of the vision to create a company. That would set standards of security and risk management. The founder, bringing decades of experience to private security sectors, set out to build an company. That would combine the best practices from these fields and tailor them to the specific needs of your industry.
Mission and Values
MW Global Security's mission is to provide comprehensive security solutions. That enable clients to operate confidently and securely in an changing landscape.
MW Global Security's core values revolve around:
Integrity: MW Global upholds the highest ethical standards, ensuring trust and reliability in all interactions with clients, partners, and employees.
Excellence: Committed to excellence in every aspect, MW Global Security strives for continuous improvement, innovation, and exceptional service delivery.
Client-Centric Approach: Understanding that every client has unique security requirements. MW Global adopts a personalised approach to provide tailor-made solutions that fit specific needs.
Accountability: Taking ownership of its actions and commitments. MW Global holds itself accountable for meeting clients' expectations and delivering on promises.

Service Offerings
MW Global Security Services offers a comprehensive range of security solutions, encompassing:
Risk Assessment and Management: We conduct thorough risk assessments to identify vulnerabilities and threats. Followed by implementing robust risk management strategies.
Security Consultancy: Leveraging their expertise, MW Global provides expert advice and consultation. To help clients make informed decisions regarding security planning and implementation.
Physical Security: Deploying highly trained security personnel, state-of-the-art surveillance systems, and access control measures to protect clients' assets and premises.
Executive Protection: Offering discreet and professional executive protection services for high-profile individuals, corporate executives, and public figures.
Crisis Management: Equipped to respond swiftly and effectively during crises. MW Global assists clients in managing emergencies and mitigating potential damage.
Event Security: Ensuring the safety and security of events of all scales, from corporate gatherings to national conferences.
National Reach
With headquarters strategically located, only three minutes from the A14 Gateway Suffolk. MW Global Security Services operates a vast network, enabling us to deliver seamless security solutions across UK. A widespread presence allows us to adapt to various cultural contexts, and regional security challenges. Empowering clients to operate confidently in diverse environments.
Clientele
MW Global serves a wide array of clients, including national and global companies, CNI Sites. By cultivating strong relationships with its clients. MW Global has earned a reputation for being a trusted security partner that delivers results.
As a leading company of security services and solutions. MW Global Security Services remains dedicated to its mission to provide unparalleled protection, consultancy, and risk management services. With a steadfast commitment to excellence, integrity, and client-centricity. The company continues to empower individuals and organisations to thrive in an increasingly uncertain world.
Operating across many industries for a diverse customer base. Including, Construction Site Security, Distribution Centres & Warehouses, Renewable Energy Sites & Power Plants, Factory & Industrial Sites, Schools and Retail Sites.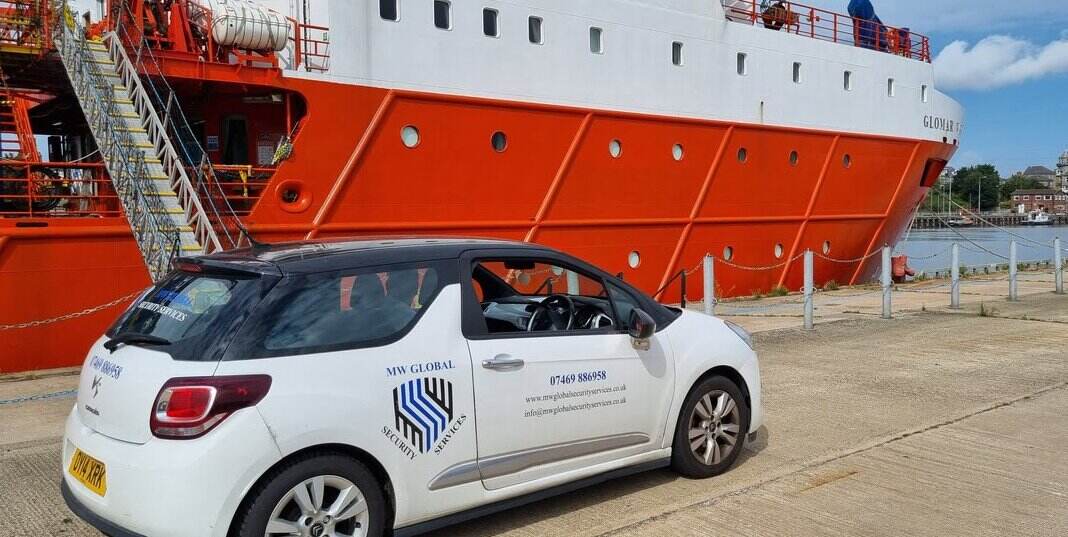 Please take the time to Check our Reviews on Google to see what our clients say about our security services.
Read our FAQS
Security Services Cambridgeshire
Security Services Peterborough
Our service locations now include Leicester, Leicestershire