Mobile CCTV Towers
Mobile CCTV Towers or Rapid Deployable Towers,
Monitored CCTV towers have become increasingly popular in recent years to enhance security and surveillance.

With cutting-edge technology, they are at the forefront of the battle to reduce crime on construction and commercial sites.
To book call 0746 988 6958
Temporary Security Solutions for Your Sites
Mobile CCTV towers have become the security solution of choice in the battle against crime. They are increasing in popularity as a cost-effective solution to enhance security and surveillance on construction, commercial and industrial sites.
Equipped with various security technologies providing maximum security for your site.
Making them a powerful, versatile, and cost-effective temporary security solution.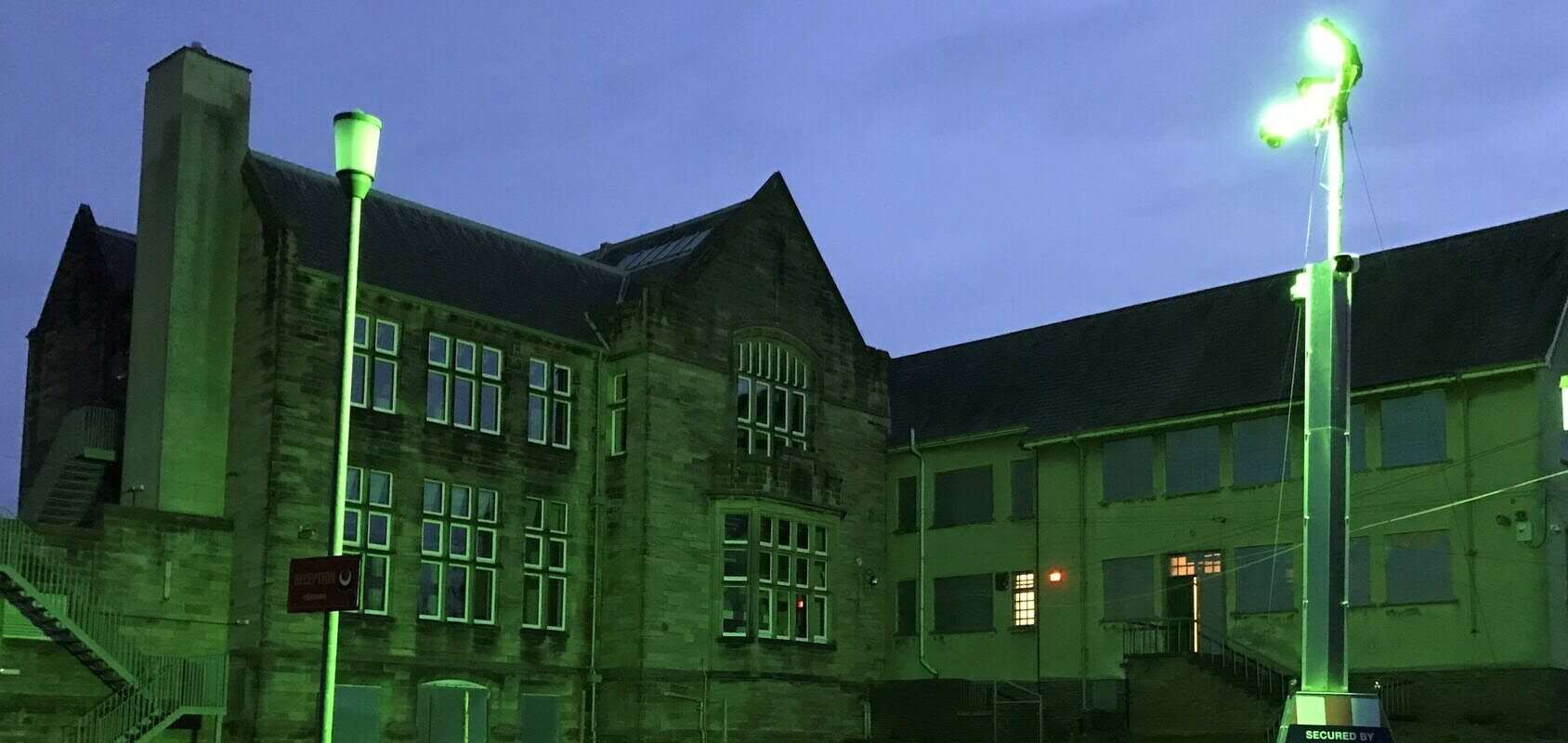 Mobile CCTV Tower Features
Schedule a Visit
Configured with several security technologies to provide maximum security for your site. That makes them a powerful, versatile, and cost-effective temporary security solution.
CCTV Camera Types
Our CCTV Towers are available with several CCTV camera and intruder detection sensors. The CCTV Tower comes equipped to your specific requirements and needs. Each with its specific features and capabilities some of the most common types include:
Advanced AI software technology the CCTV cameras can perform a range of advanced functions, such as facial recognition, object detection, tracking, and behaviour analysis.
Programmed to detect security threats and alert security personnel to anyone entering restricted areas.
Mobile CCTV towers are often used to monitor and optimize site safety. Helping businesses and organizations make better decisions by providing them with valuable insights into their operations.
4K CCTV cameras: These cameras have a resolution of 4K, which is four times higher than Full HD. This means that they can capture extremely high-quality footage. Which are perfect for identifying facial features or license plate numbers.

PTZ (Pan-Tilt-Zoom) cameras: These cameras can be controlled remotely, allowing the operator to move them in different directions to cover a wider area. They can zoom in and out, which is useful for identifying details in the footage.

ANPR (Automatic Number Plate Recognition) cameras: These cameras are specifically designed to capture license plate numbers. They use advanced software to analyse the footage and extract the license plate number. Which can be used for various purposes such as vehicle tracking or access control.

Infrared cameras: These cameras can capture footage in low light conditions, making them ideal for use in areas with poor visibility. They use infrared technology to capture footage, which is invisible to the human eye.

24-hour full-colour CCTV cameras: These cameras capture footage in full colour during the day and at night, always providing a clear view of the property.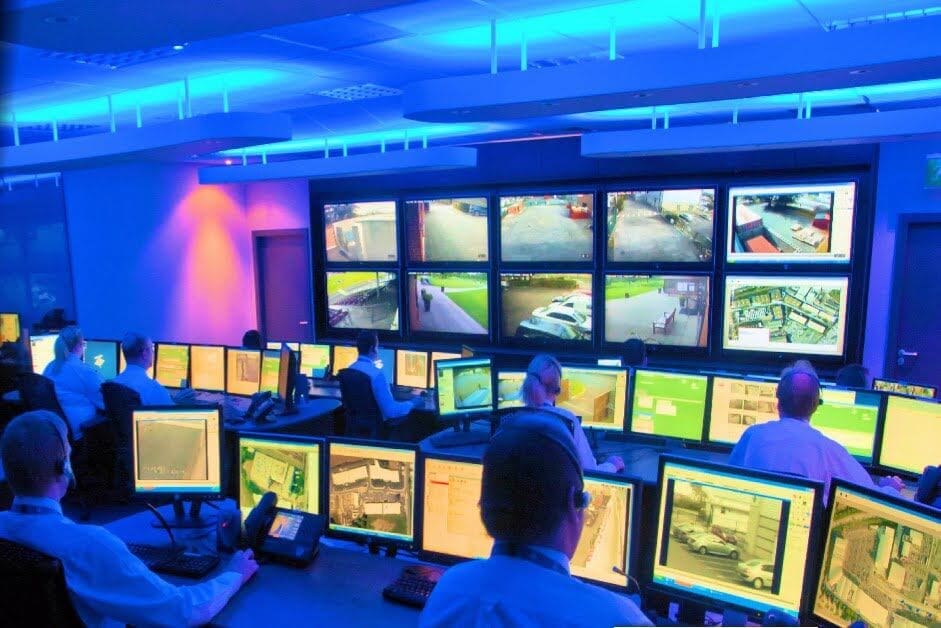 24/7 Monitored Temporary CCTV & Alarms
One of the most beneficial aspects of our mobile CCTV towers is the ability to provide 24-hour monitoring of your site.
The cameras are always active and recording footage.
This is crucial for ensuring that any security breaches or incidents are captured on camera. The footage can be used to identify criminals and provide evidence for legal proceedings.
Monitored mobile CCTV towers allows for real-time responses in an emergency or intrusion.
4G Network Connectivity
A key feature of mobile CCTV towers is their ability to connect to 4G networks. This allows the security system to transmit live to a remote monitoring station. Providing real-time surveillance and response.
Remotely monitored CCTV towers eliminating the need for a permanent guard presence on site.

4G network connectivity allows the cameras to store footage in the cloud. Which eliminates the need for a physical storage device and makes footage safe and retrieval easy.
PA Systems and Announcements
Important features of our mobile CCTV towers is the built-in PA system. This allows the operator to make announcements and give directions to individuals on the site. This feature is useful in a variety of situations, emergencies, directing traffic, or preventing anti-social behaviour and crime.
Security Lighting
Mobile CCTV towers come equipped with powerful lighting systems used to illuminate the property at night. This is useful for construction sites and properties that are located in areas with low light levels. The security lighting will deter intruders, and provide a clear view of your property at night.
Cost-Effective and Scalable
Mobile CCTV towers are a cost-effective and scalable solution for enhancing security and surveillance on any site. They eliminate the need for a security guard service to be present on site. Which can save a significant amount of money on labour costs. They can expand and upgraded as the needs of the site evolve. This makes our mobile CCTV towers an ideal solution for projects of all sizes and budgets.
They are a powerful and versatile security solution that can enhance surveillance and security on any property.
Equipped with advanced technologies including 4G networks, PA systems, lighting, and different types of CCTV cameras.
They provide real-time surveillance, remote monitoring, and response capabilities. They are cost-effective and scalable, which makes them an ideal security solution for properties of all sizes and budgets. If you're looking for a cost-effective security solution for your site, mobile CCTV towers are a reliable security solution.

Temporary and permanent security systems Wireless Alarm Systems, CCTV.
With an array of internal and external sensors including fire, flood, and CO2 safety sensors for your site's perimeters, offices, and buildings.